The Georgian Institute of Public Affairs (GIPA) was created in 1994. The Institute's four individual schools offer BA and MA programs as well as training courses in the spheres of Public Affairs, Local Governance, Journalism, International Affairs and Law alongside a Ph.D. program in Social Sciences. The teaching curricula, which is founded on the principles of liberal democracy, freedom of speech and innovation, offer students theoretical knowledge as well as practical skills through the integration of research and interactive teaching. GIPA is a national center for the development of best practices in Public Administration, Law, Politics, and Journalism in Georgia. From the beginning of its establishment, GIPA has brought together successful leaders from business, media, civil society and the public services to contribute to developing effective governance at the state, municipal and local levels as well as independent and viable media in Georgia through interactive educational programs, research and training. Apart from the graduate degree and certified training programs, GIPA carries out many successful research and training projects and manages the first English-language and student-run Radio GIPA. GIPA has four schools and two departments: School of Government Caucasus School of Journalism and Media Management School of Law and Politics School of Social Sciences Research Department Georgian Rural Development Department GIPA is: An advocate of progress, new achievements, and innovations - It stands out by its relentless strive for progress and novelties wherefore it steadily outpaces the approaches and trends followed in the country. A center of western education, culture and values – It plays an important role in promoting the western education, culture and values which involves cultivating critical thinking skills, ensuring the top quality of the teaching process, equipping students with an adequate set of skills and knowledge that duly reflects the demands of the present-day labour market. An important ally in the state development process – a) it holds valuable expertise and competence and plays an important part in shaping public opinion. Therefore, cooperation with the university is beneficial for the government as well as the civil sector. B) University alumni find employment in the leading positions and contribute to the formation of progressive ideas, approaches, and trends in the country.
SEE MORE
Memorandum of Understanding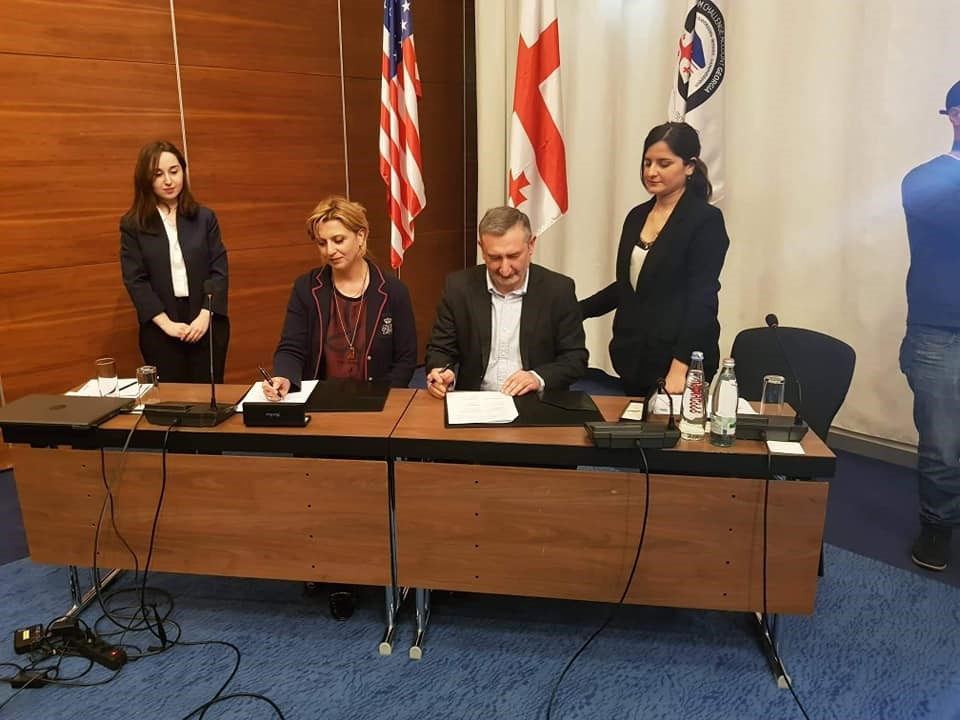 On April 5, 2019, a memorandum of cooperation between the Georgian Institute of Public Affairs (GIPA), MCA Georgia and Poti Sea Port APM Terminals was signed.The aim of the memorandum is to strengthen women's economic empowerment. The document envisages three-month paid internships at the Poti ...
SEE MORE
GeoCapital Study Tour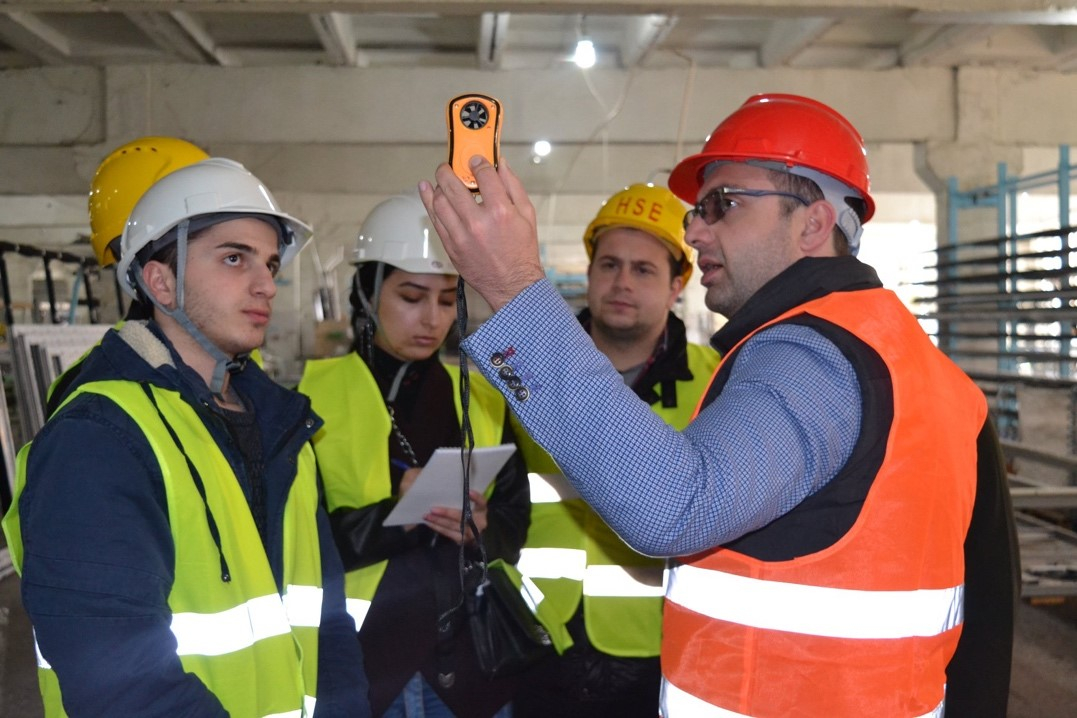 On March 29, 2019, students of GIPA's Occupational Safety and Environmental Technologies vocational program took part in a study tour to LTD GeoCapital (plastic production). Students had the opportunity to measure noise levels, lighting, temperature and the speed of air movement by utilizin ...
SEE MORE